Yisra'el Lutnick Presents: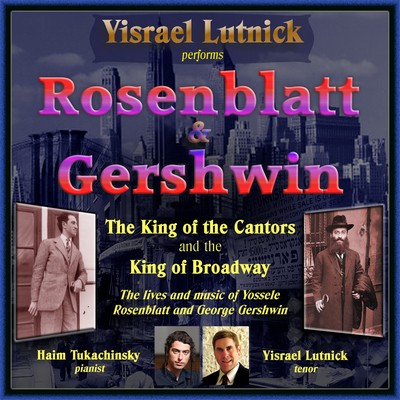 Yisrael Lutnick Performs Rosenblatt & Gershwin
An extraordinary Historical Concert, filled with riveting stories and hauntingly beautiful music. Experience what legends are made of.
These two, Yossele Rosenblatt and George Gershwin, came from entirely different musical worlds. One was a charedi Cantor, the other a secular songwriter. And yet, they both became larger than life in the culturally exploding 1910s and 1920s. Rosenblatt made even the non-Jewish world become fans of Chazzanus, while Gershwin brought Tin Pan Alley into the concert hall and gave us some of the most beautiful songs of all time.

Rosenblatt & Gershwin, starring Yisrael Lutnick from Seth Lutnick on Vimeo.
---
*Available for Hire*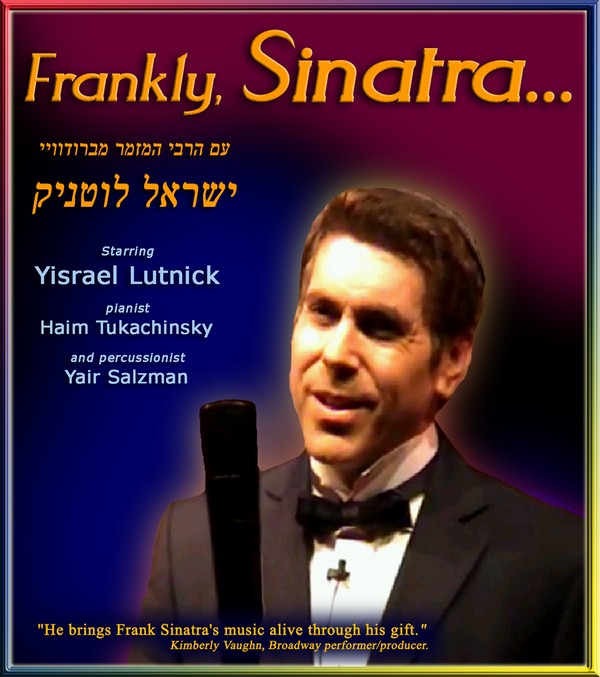 Frankly, Sinatra..
What will you enjoy about Frankly Sinatra? Well certainly the classic songs, such as My Way, Fly Me To The Moon, Strangers in the Night and so many more. Even more, the incredible story of this man's life, his challenges, his failings and his triumphs. You will hear about his meteoric rise, his brush with tragedy, his wild night out with a certain famous actress, his connections with presidents and mobsters, and his various marriages. Perhaps the most fascinating and surprising stories about Frank relate to his deep love affair with Israel and the Jewish People.
Weaving story, mystery, humor and song together in a tightly crafted performance, Yisrael takes you on a journey from Hoboken of the 1920s and 30s, through the Victor Hugo Cafe in 1939, The Paramount Theatre in the 40s, Hollywood in the 50s and straight through to Frank's passing in 1998 at Palm Springs. You will find the time flying by as you relive, or discover for the first time, the glorious songs and riveting stories of a legend.